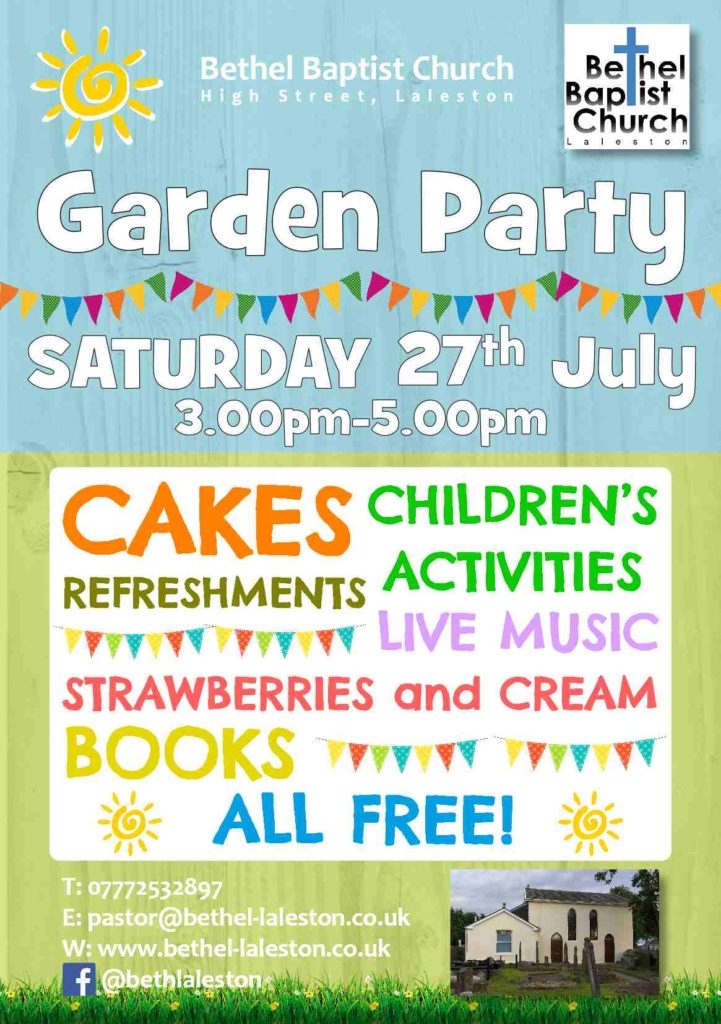 Our summer garden party is becoming a regular fixture on our church calendar and we would love for you to join us again this year.
As a part of the local community of Laleston, we want to share with our friends and neighbours and to invite you to come and join us for this free event. The garden is ready, we are hoping the weather will be kind and there will be something to do for everyone.
We have recently used grant money from BAVO to update some of our kitchen facilities to help with this event and others in the future. The grant was part of the Suncredit community benefit fund.

There will be food and drink, places to sit and chat either inside or in the garden (there will be shade too!) and activities to occupy children. There will be some live music to enjoy, Christian books to take away and a chance to meet people from the church.
Perhaps you have had past connections with the church. Or you might be new to the area and just curious. Maybe you have never been to Bethel before. Whoever you are, we would love to see you.
In the Christian message of good news, centred on Jesus Christ, we believe we have the best news in the world and we would love to share that with you.
We look forward to seeing you!